This website uses cookies to monitor the activities of visitors like yourself. If your browser settings do not allow cookies, you may not be able to access certain areas of this website.
Top 5 Pros (and Cons) of Being an Affiliate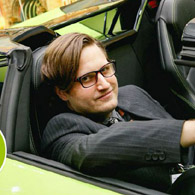 As a full-time affiliate I have experienced my share of ups and downs. Here are my pros and cons of being an affiliate.
PRO:

Unlimited Potential

There is really no limit to how much you can earn as an affiliate. You can join as many affiliate programs as you want, and send them as many referrals as you are able to, and you should be paid for each. If you like to dream big, this fact should make it very appealing to be an affiliate.

CON:

No Minimum Wage

As an affiliate, you aren't guaranteed anything. You might (and probably WILL, early on) earn nothing in an entire month. If you want to be a good affiliate, you will need to be able to accept and learn from complete failure.

PRO:

Performance-Based Earnings

Affiliate programs will always pay you based on how you perform. There is no union dues or office drama. That is good news to those of you who like to just put your nose down, work hard, and get the job done.

CON:

Not Receiving Earnings

The affiliate business is kind of like the modern-day Wild West. Most of us are honest, but there are still plenty of bandits out there. Fortunately, if you work with

the best affiliate programs

you should avoid them.

PRO:

Work Your Own Hours

There aren't many deadlines in affiliate marketing. Most affiliate programs will pay you big bucks for your referrals, regardless of when you send them. If you're a night owl, early bird, or just someone who doesn't like to keep a schedule, the affiliate business could be for you.

CON:

The Work Never Ends

Sadly, most successful affiliates are workaholics. Affiliate programs always want more, and if you can't give it to them, someone else will. You should try to keep track of your hours and force yourself to take a break regularly. Get some exercise!

PRO:

Work Where You Want

Affiliates can work from pretty much anywhere with a decent internet connection. Set your "office" up in your house, a hotel room, a coffee shop, or even at the beach! Whether you're a traveler, a home body, or a bit of both, you can take your affiliate work where you want it.

CON:

You're Not Always Welcome

If you're a new affiliate, you might think that everyone will be happy to have you around. The reality is that many people, for whatever reason, will feel threatened by you because of your job. Be humble, take your affiliate work seriously, and try not to associate with the people who don't respect what you do.

PRO:

Networking Opportunities

The affiliate business allows many great opportunities for networking. Affiliates can easily find connections on social media, or through live conventions held all over the world. This is a great business to be in if you want to connect with new people.

CON:

Fierce Competition

In affiliate marketing the competition can be quite brutal, and the less you earn, the worse the it usually is. Don't be surprised if one of your new affiliate acquaintances takes one of your ideas or tries to steal one of your niches. Be prepared for it, and don't take anything too personally in the affiliate business.

Do the pros outweigh the cons for you? If you aren't sure, a great way to start is by signing up for my free affiliate website builder program. You can build a powerful affiliate website in just 5 minutes! It will help you get set up to promote some of the best affiliate programs out there. Give it a try, and let me know if you need any help or advising.
Related Articles
Follow Us Now!
Comments on this Article
No user comments posted yet.