Diversifying Your (Affiliate) Portfolio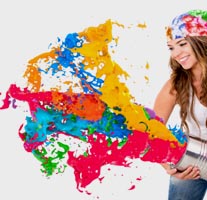 As an affiliate, are there advantages to diversifying your promotions across several verticals and websites? If so, how should you diversify without losing focus?
If you're fortunate to have accumulated or inherited enough wealth to consider investing, you have probably been advised to diversify. In other words, instead of safe-keeping all of your money under a mattress, you might want to spread it around a little bit. Perhaps you could put some of it in a bank account, some in stocks and bonds, some into assets like real estate, and so on. Diversifying your portfolio will take some effort, but by spreading out your wealth you will be better
protected against a disaster
, like a flood destroying your mattress (and what's under it). At the same time, you don't want to spend all of your energy preparing for a rainy day.
As an affiliate, there are constantly going to be threats to your business. Things like changing laws, search engine updates, and cyber-attacks can come about overnight, and if you're not prepared, they'll be a disaster for your affiliate "portfolio". Is diversifying a solution? If so, what is the best way for an affiliate to go about it? To answer this, I'll describe 4 types of affiliates in terms of diversification.
Firstly, the so-called affiliates who are not diversified at all. They will basically have just one affiliate program that pays them, and spend all of their time and effort promoting that one brand. YouTubers and live video streamers are usually like this. They're basically employees for the program they promote, but without any job security. And while a small percentage of them do quite well, and might even earn more than you or I in the short term, they are quite vulnerable to even a minor disaster, such as their account being cyber-attacked, or the brand they're promoting becoming insolvent.
Secondly, there are the affiliates who are somewhat diversified. This type of affiliate will promote and be paid by several different affiliate programs across one vertical. A casino affiliate is a good example of this. They might have a portal website with good SEO (like the one
you can build with our program
) that reviews several different brands. They are protected in case one or more of those brands fail, but might be vulnerable to major disasters that affect the entire casino industry, such as changing laws, or affect their individual website, such as a drop in search rankings.
Thirdly, there are those of us who are well diversified. These affiliates have multiple sources for promoting affiliate programs, like websites and email lists, that are spread out across several verticals. This is probably where you want to be. We are protected against both minor and major disasters, because if one of our websites or verticals is hit, we can always shift our focus elsewhere to keep our business afloat.
Finally, there are those who go too far, and become overly diversified. These affiliates have more websites, lists, and social accounts than they can handle. They're so busy trying to keep everything together that they forget to focus on actually making money. They are not really vulnerable to anything but themselves. They would be better off trimming some of the fat and trying to get back into the second or third groups described above.
So to sum it up, yes, you do want to be diversified. Not too much though. Take on as much as you can, and try to be prepared for any disaster that could destroy your affiliate business.
Related Articles
Follow Us Now!
Comments on this Article