This website uses cookies to monitor the activities of visitors like yourself. If your browser settings do not allow cookies, you may not be able to access certain areas of this website.
Visiting a Conference as an Affiliate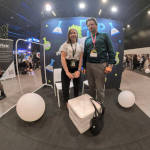 Interested in visiting an affiliate conference? Here's what to expect..
Whether you're a full-time or part-time affiliate, or just thinking about getting into it, you can attend many conferences around the world. So, where should you go? Do you want to do some traveling or stay local? Conferences are a good excuse to travel if you're looking for one. That will, of course, require more effort and some added expense. And what conference do you want to do? Affiliate World and Affiliate Summit are two of the longest-running conferences, and they cover most areas of affiliate marketing, but there are certainly others. You might want to look for something more specific to what you're doing.
Affiliates who can prove they're actively earning usually get a discount, or even a free ticket. If you're new to the affiliate business, you'll have to pay the full price for a ticket. That shouldn't deter you from going. If you excel at face-to-face interactions and in-person learning it should be worth your cost of admission.
Your ticket to the conference usually gets you access to at least 4 things: The exhibition floor, a theatre with seminars, a networking app, and an afterparty. The exhibition and theatre are typically held during the day in a large convention hall or resort, while the afterparty starts a few hours later at an entirely different venue. The app can be downloaded to your phone and used during the event.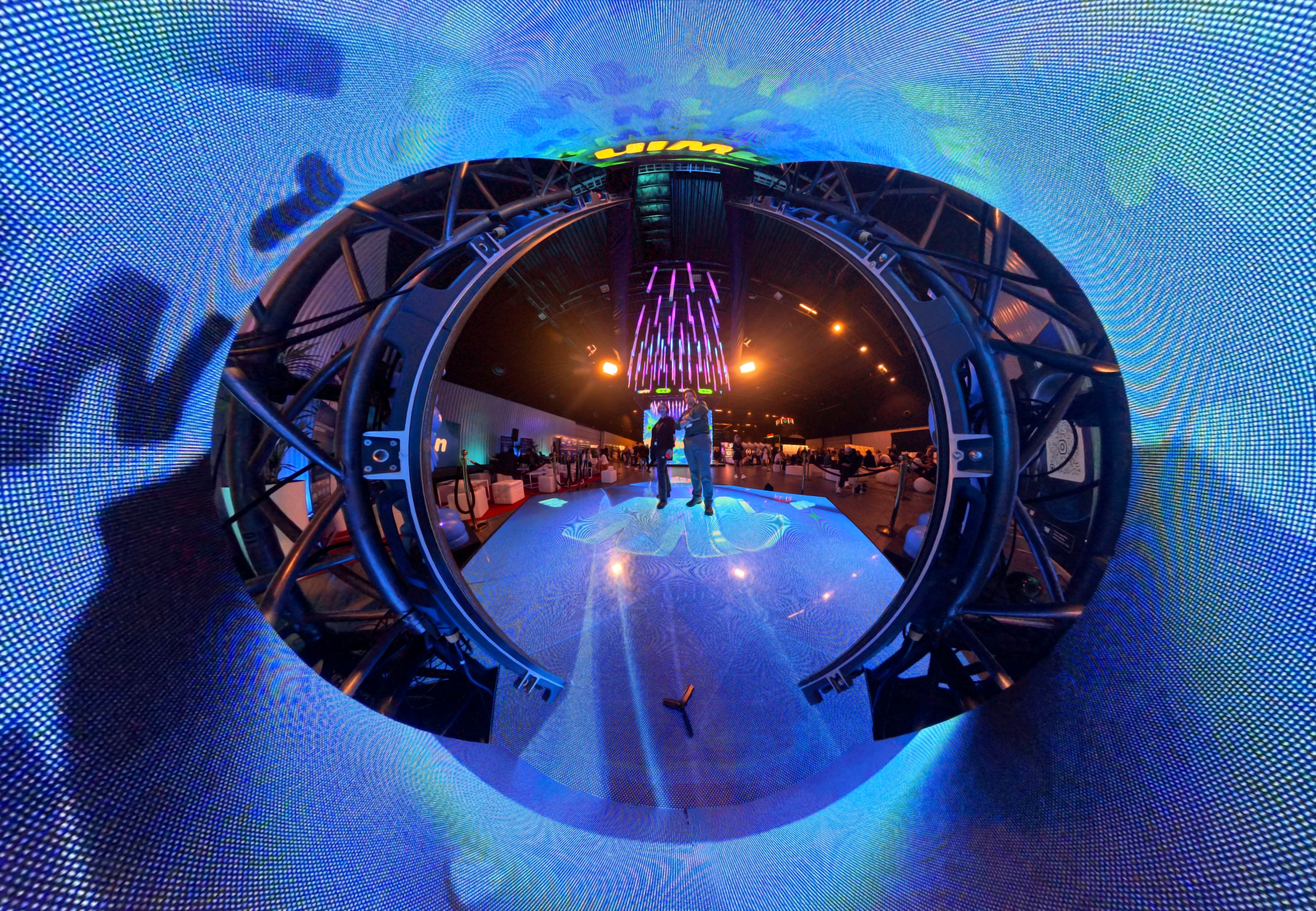 Dan at Conversion Conf in Warsaw, Poland
The exhibition floor is where you'll spend most of your time. Exhibitors have set-up tables or stands (called booths) to promote their products and services. They'll have big signs and pamphlets explaining what they do. Some will hold draws and have games to lure in attendees. You can look at a floor plan before the event if you want to know what to expect. The people behind the booths are paid to talk to attendees like you. It's not too difficult to start a conversation. They'll often try to stop you and get you to chat.
Networking with other attendees is a little bit more complicated. You're certainly allowed to do it, but within some limits. If you start giving out your own pamphlets or pulling out your laptop show off this or that, it might be considered "suitcasing". This is prohibited at most conferences. Just exchanging business cards and contact information, however, is no problem. But keep in mind that other attendees are not being paid to talk to you, and you could get a rude response from them. Try to lock eye contact with the person before engaging in a conversation to make sure the interest in communicating is mutual.
Presentations, seminars, and roundtables are usually happening while the exhibition floor is open. They can take place in a corner of the exhibition floor, or anywhere from small classrooms to big theatres. You can find a schedule of topics before the event and decide what's interesting to you. Some talks will have an extra cost, but there are always free ones as well. And if you need a break from the floor, it's nice to go take a seat at one while absorbing a bit of
affiliate knowledge
.
Another good place to take a break is outside in the smoking area. There can be networking opportunities there as well. Do consider that most people are just out for a smoke, so don't be too aggressive.
Conference apps have become quite important. You can download the app after you've registered for the event. It might let you to see the conference schedule, floor plan, and list of attendees. There will likely be options to send public and private messages. At a few conferences the app was needed to get my badge, making it necessary to attend. If you don't like having lots of apps on your phone you might want to buy a cheap tablet or something to use for the event.
The afterparty is always optional. It's not the best place to explain what you do when the music is loud, so save a few business cards for it. Your afterparty ticket might include a free drink. Sometimes the party is in a great venue with high quality entertainment. Other times not, but I've found it's always worth making the effort to go.
I did my first conferences way back in 2015 and remember being very nervous. I tried to set up as many meetings as I could so I would always look busy. If I could go back and give myself some advice it would be to slow down not worry about it as much. A lot of people are being paid to be there, and their boss is expecting them to do well. As an affiliate attendee you're paying to be there. Don't feel bad if you're not naturally good at conferences. It's better to do quality networking, and to leave time between meetings to make new contacts.
I have few regrets overall though. It's usually worth it to go. Websites don't get built while walking around an exhibition floor, however. And it's easy to forget ideas and following up with people when I go to too many events. I've also made some great partnerships without ever meeting face-to-face. It's not a requirement for affiliates to attend conferences. If you're interested though, I would suggest going, but with realistic expectations. And maybe you'll see me out there!
Related Articles
Follow Us Now!
Comments on this Article