This website uses cookies to monitor the activities of visitors like yourself. If your browser settings do not allow cookies, you may not be able to access certain areas of this website.
FAQ:
How do affiliate programs work?
Affiliate programs pay commissions to website owners who promote their products and services. When you sign up for an affiliate program, you are typically given a unique tracking ID. This tracking ID is placed in any link or advertisement you can place on your site. You then get paid when customers visit the website through your tracking ID, and go on to make a purchase or deposit.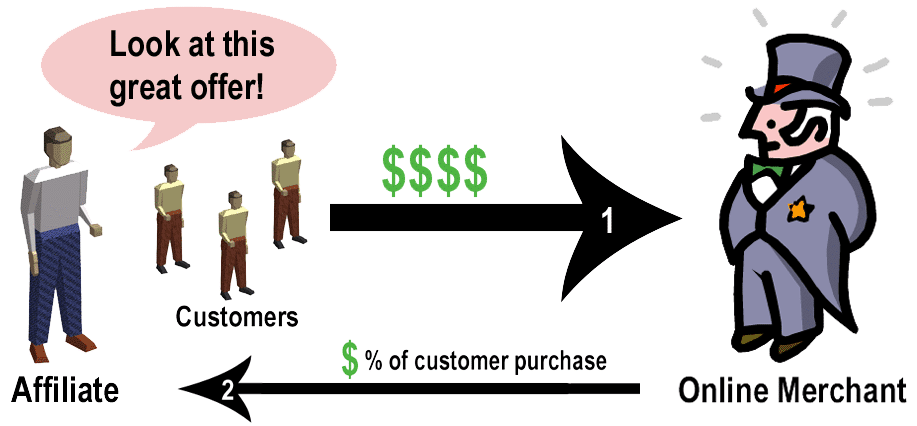 1) The Affiliate (you) advertises an offer to Customers, who then go on to make a purchase.
2) The Merchant pays the Affiliate a percentage of the profit they made from that sale.
Affiliate programs keep track of activity relating to your tracking IDs, including impressions, clicks, sign ups, and deposits. You can also track some of this activity yourself through pixel tracking, which is included in the CashMirrors system. You can log into the affiliate program to check your stats and earnings. If your earnings meet the threshold for the month, you will be sent a payment by the payment method of your choosing.
---
FREQUENTLY ASKED QUESTIONS
General Questions
CashMirrors Questions
Affiliate Questions
Technical Questions
Upgrade Questions