Today we're excited to introduce a fast and easy way for you to make money and build a newsletter list with your CashMirrors affiliate websites. The new LeadSaver affiliate network pays you $0.55 for each lead you make to top casino, poker, sportsbook, bingo, forex, and binary options brands. Your visitors are not required to make a deposit or submit any credit card information in order for you to be credited. They just enter their name, country, and a valid email address, and you get paid. Best of all, the LeadSaver provides 100% transparency, so you get full access to all of your visitors data!
How does LeadSaver work?
1)
First, you must turn it on. To do this, log into your CashMirrors account, click the Website Options link, and set LeadSaver to 'on'.
2)
After you've done that, when a visitor clicks any affiliate link on your website, they will be taken to a custom splash page instead of directly to the destination of the link.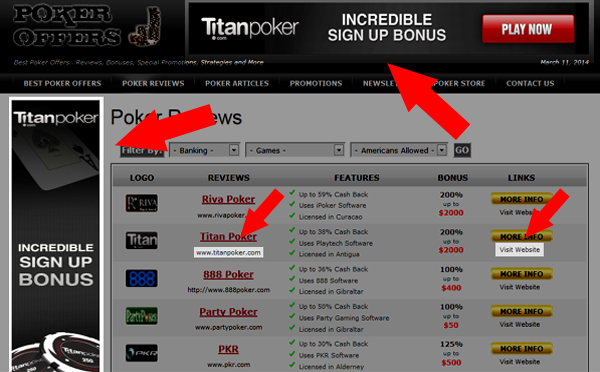 3)
This custom splash page displays general information about the website, and provides a form which visitors can use to "register" for the site.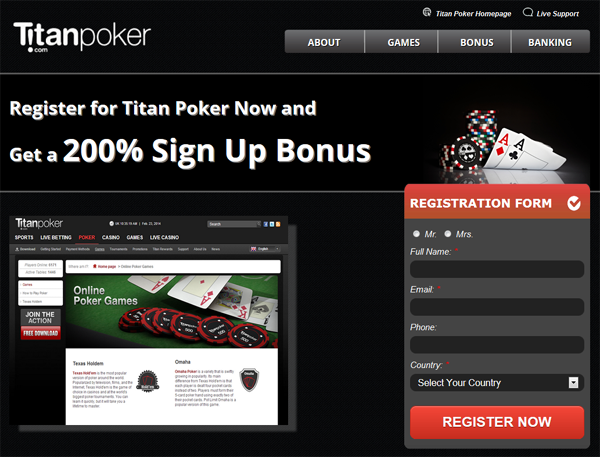 4)
When a visitor fills in and submits this form, their information is saved in your LeadSaver Stats table in your CashMirrors account, and they are instantly sent an email which contains a custom link for the site.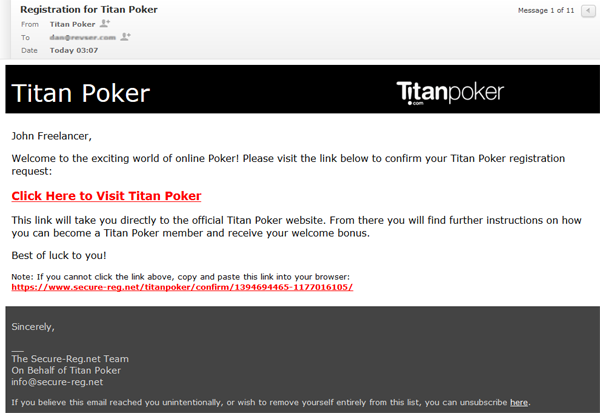 5)
When the visitor opens the email and clicks this link, they are then taken to the affiliate link, and you are credited $0.55 for a successful lead!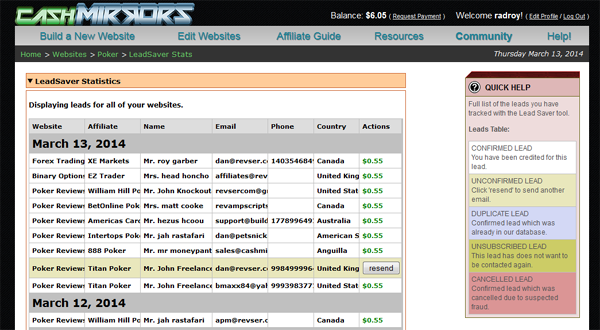 What are the advantages to using LeadSaver?
1) 100% transparency. Any information your visitors submit is instantly made available to you.
2) Earn more. We will pay you $0.55 for each confirmed lead that you make.
3) Consolidated stats. Your LeadSaver stats are all displayed on one page, so you can see your earnings all in the same place.
4) Save time. LeadSaver links are automatically created for all CashMirrors users.
Do I need affiliate accounts too?
It's not required, but we do recommend that you sign up for affiliate accounts and set up your affiliate links for these programs, whether or not you use the LeadSaver. Using your own affiliate accounts will allow you to make more money when any of your leads go on to make a deposit.
Will I lose referrals by sending them to LeadSaver splash pages, rather than directly to the affiliate page that they were looking for?
Not necessarily. We have installed a couple of options to make sure you get your referrals even if the visitor does not complete the LeadSaver form or confirm their email address by clicking the link in the email we send to them. Firstly, you can add an Exit Popup, which will redirect the visitor to your affiliate link when they try to leave the LeadSaver page. Secondly, you can have the visitor automatically redirected to the affiliate link as soon as they complete the LeadSaver registration form (rather than told to check their Inbox). Both of these options are available on the Website Options page of your CashMirrors account.
To sum it up, the LeadSaver affiliate network is a wonderful new opportunity for you to become a more successful affiliate. Give it a try now!
For full terms and conditions of the LeadSaver tool, see Section 18 of the
CashMirrors User Agreement
.