This website uses cookies to monitor the activities of visitors like yourself. If your browser settings do not allow cookies, you may not be able to access certain areas of this website.
As an iGaming/Financial Affiliate, Are You Hoping for Your Referrals to Win or Lose?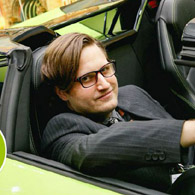 Is it better for you if your player referrals are winning, or losing?
It's easy to get so caught up in building and promoting affiliate websites that we often overlook some of the most vital aspects about how the business works. This article will answer a question that should cross an affiliates mind at some point or another:
Is it better for me if my referrals are winning, or losing?
In answering this question I will shed light on some important details about how your earnings are calculated for iGaming and Financial affiliate programs.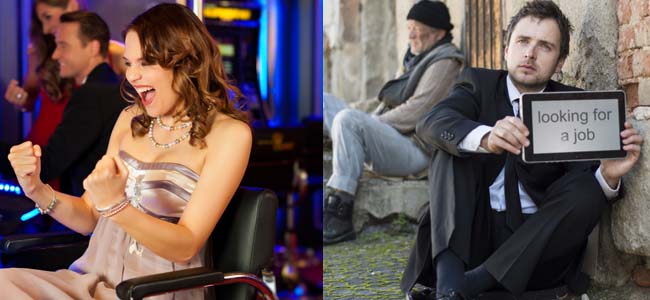 Skip to Cliff Notes for the Short Version
Some of you will feel better about earning money through your referrals when they are winning and are also in the black. This is the case in an affiliate program where your
revenue share
is based on fees, such as CFD trading. CFD stands for Contract for Difference, and is sometimes (although not accurately) called FOREX. When placing a CFD trade, your referral will pay a fee, often in the form of a "spread" between the real value of the asset they are trading and the slightly higher value that they are paying for it. As an
affiliate of a CFD trading
site, such as
ETX Capital
, you are paid a percentage of this fee for each trade your referral makes. Therefore,
you should earn more if your referral is winning
, since they will then be making more trades and paying more fees, instead of running out of money.
Other affiliate programs where your earnings are based on fees, and therefore you should be hoping that your referrals win, include
Poker
,
Bingo
, Lottery, Daily Fantasy Sports, and Sports Betting Exchanges. In these 5 categories, players are competing against each other. They are charged a fee (or "rake" in the case of Poker) each time they play, and you are paid a share of this fee whether they win or not.
The more they play, the more you earn
.
Traditional Sports Betting sites, such as
NetBet
, are different. Here, the Sports Betting sites (aka
Sportsbooks
) are the ones competing against your referred players. They will only gain revenue when the player loses, and if you are in a revenue sharing deal as an affiliate, the same goes for you. To put it bluntly,
the best scenario here for you is if your referral makes a deposit and loses it all
. Conversely, if your referral wins big, you can end up with "earnings" in the negative. This is called "Negative Carryover". The Sports Betting site will never ask you to pay for it out of your own pockets, but they might require your future earnings to cover their negative revenue before paying you again.
Other affiliate programs where revenue share earnings are dependent on player losses are
Casinos
and
Binary Options
. It might make you feel good that you are helping these sites earn money (especially since they are paying you a share of it) but bad because it is due to the losses of players that you have sent them. If you have a personal relationship with the referrals you are sending, that can make it even more difficult. You might not like the idea of telling your friend that she can make a fortune with options trading, while secretly hoping that she loses it all.
If that is the case, you should consider working with a
CPA deal
for these categories. CPA stands for Cost per Action, and here that Action is usually defined as a specific deposit and wagering amount, rather than losses. The Cost is a set amount that you are paid when the action is completed. For example, when
promoting Mansion Casino
you might be offered a $150 payment each time one of your referrals deposits at least $200 and wagers at least $50. Once you are paid the $150, you are essentially bought out of the relationship, so
your referral can win, lose, or break even, and it won't affect you in any way
.
Now that you are a little bit more familiar with the inner-workings of iGaming and Financial affiliate programs, you should be able to choose a category that you'll be comfortable promoting. Always remember, if you're promoting something makes you feel unhappy or guilty at all, you will never be very good at it. Promote something you believe in and you'll give yourself the best opportunity to reach your full potential as an affiliate.
-
You want your referrals to WIN
for promoting CFD Trading (Forex), Poker, Bingo, Lottery, Daily Fantasy Sports, and Sports Betting Exchanges with a revenue share deal.
-
You want your referrals to LOSE
for promoting Sportsbooks, Casinos, and Binary Options with a revenue share deal.
-
It doesn't matter if your referrals WIN or LOSE
for promoting any of these categories with a CPA deal.
Related Articles
Follow Us Now!
Comments on this Article
No user comments posted yet.